If selecting an ASO agency is an easy task to do, you wouldn't be reading this post. The reality is that you can't simply go with the most expensive or cheapest ASO agency. You can't even just select the first ASO agency you see or hear about.
Each ASO agency has their own specialization and services offered. Not only that, but each customer, like you, has unique needs, situations, and preferences. To make things even more complicated, there are literally tens of ASO agencies to choose from and it is this many options that can easily become overwhelming.
So, what should you do to ensure you have selected the right ASO agency? There are questions you need to ask and these questions are comprehensively explained in this post.
In this post, we have gathered 9 important questions for you to ask before you make the final call. Use these questions to guide you through your selection process. By doing so, you should find the perfect ASO agency that will take your app to the next level of success.
What are these questions?
Read on to learn more.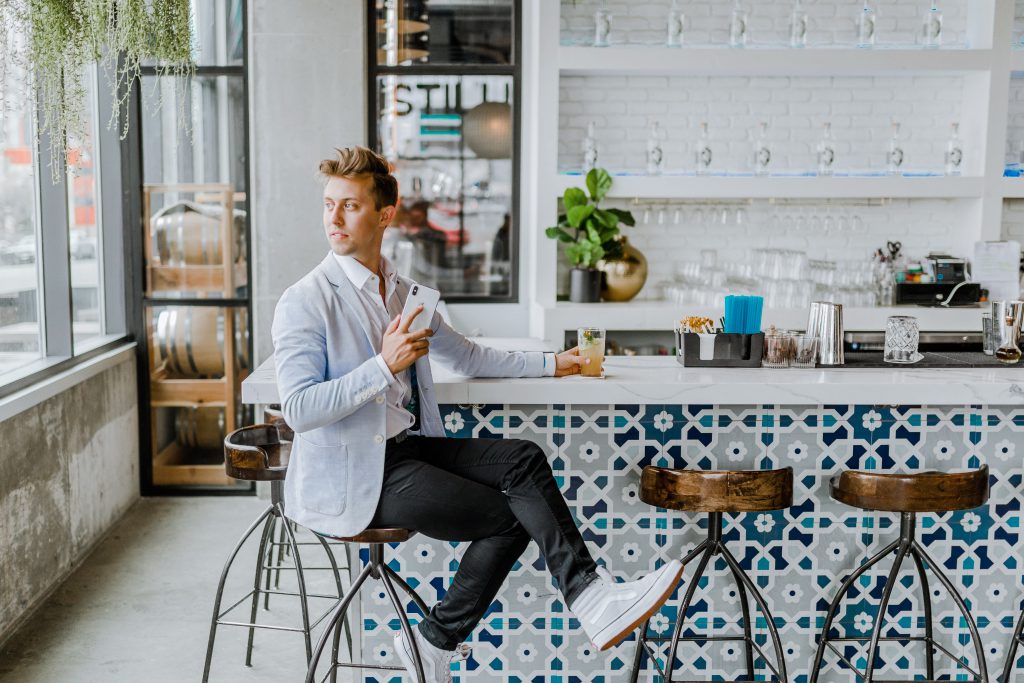 1. What are my ASO agency needs?
The first thing you need to determine is your need. Before shopping among ASO agencies, you need to clearly define your goals.
Know what you think would constitute a successful ASO strategy.
Would it be an increased level of visibility, number of downloads, or revenue? Would it be better reviews and ratings, retention rate, or keyword ranking?
It is great if you have already a goal in mind before you start your search for an ASO agency. If ever you already find an ASO agency, you can then simply present your goals to them and the ASO agency can further modify your goals to come up with the best plan.
At least, you have a point where to start and that would be your goals.
2. What is my budget for an ASO agency?
Let's face it: money gives you more freedom in choosing your ASO agency. The more budget you have, the more options that are available to you. If you don't have enough budget, then you can only have limited options.
As simple as that.
Now, here's the thing: The most expensive is not always the best choice. You don't want to spend so much money on things you don't need.
Don't force yourself if you can't really afford a particular ASO agency. For one, there's no guarantee that an agency will succeed in achieving your given goals. Number two, there's no guarantee as well that you will immediately recover what you have spent.
That's why it is crucial to go through the list of questions in this post to truly find the right ASO company for you.
However, for now, let us mention that when it comes to budget, you can spend hundreds or thousands of dollars. On the other end, you can also use free ASO agency services.
It will again come back to your needs and situation. Your budget is determined by the size of your company, the number of apps you want to promote, and the type of services you need.
While it is true that you can perform ASO yourself without spending a single dime, remember that your time and energy are both equivalent to money. So, in a way, you are still spending money in the form of your time and energy.
The problem with DIY ASO efforts is that they are energy- and time-consuming. Not only that but sometimes, the results are not as encouraging as you want them to be.
So, for the best result, try to allocate some of your company's budget into ASO. If you choose the right ASO agency, then you will soon see that it's worth the investment.
3. What are the ASO agency services I need?
ASO agencies offer various services. Some offer specialized services, while others generally touch on different ASO solutions.
Now, there are just so many ASO services out there, but it's worth discussing some of the most common and important ones. These are the following:
Formulation of strategy
The main goal of ASO agencies is to create strategies to achieve your desired results. They take into consideration the following:
Your unique situation
What your app is all about
What services and features you offer
Who your target audience is
What your competitors are doing
The trends in your industry
With the formulation of strategies, an ASO company would help you define your goals and how to track and achieve them.
ASO services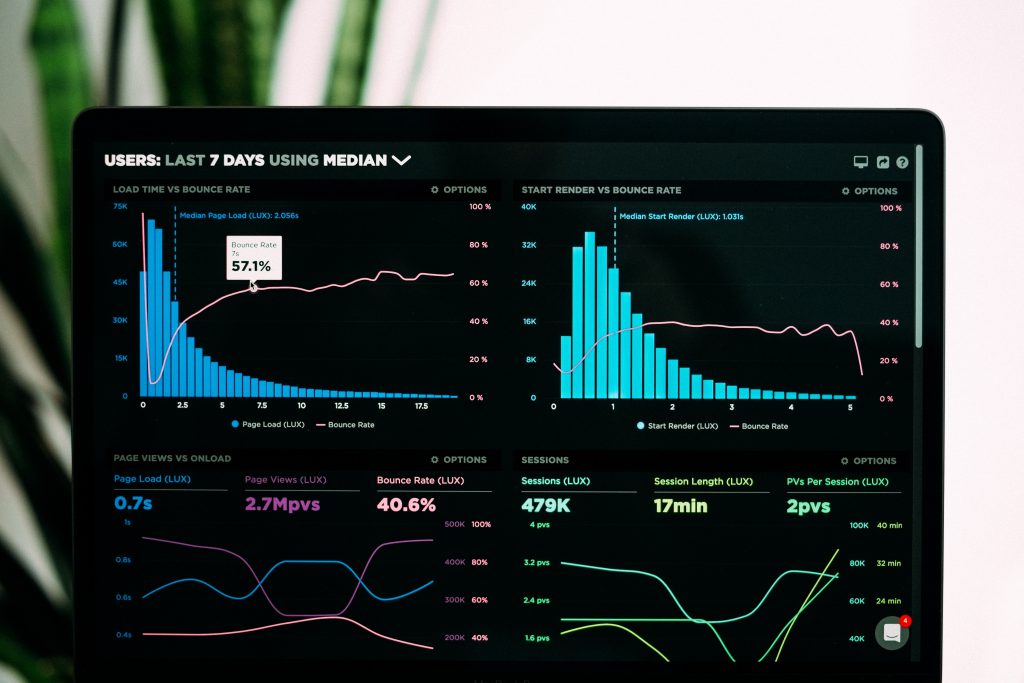 Obviously, since they are called ASO agencies, ASO services are their main focus. While it is true that you can do ASO yourself, it might not be enough if you want to stand out in the world of about 5.5 million apps in the world. ASO undeniably requires expertise.
ASO helps you get discovered by users organically. It allows you to get noticed, seen, and downloaded. With ASO, you will not only increase your app ranking in search results but get to increase revenue for your app.
Another powerful way ASO can improve your app performance is by increasing your conversion rate. For example, ASO involves continuous A/B testing of screenshots and other elements of your app store page. Because of effective A/B testing, there would be more people who will be attracted to your app, visit your app listing, and eventually download it.
For ASO, it is not enough to simply have people visiting your app listing, but these visitors should be converted into users and paying customers.
In a way, you can say that ASO is the key to your app's success. Without it, you would find it difficult to survive the fierce competition among apps today.
Multiple Services
ASO agencies may offer only a few services, but in most cases, it is important to choose the one that offers as many ASO solutions as possible. It is difficult in the future to be dealing with a lot of agencies, when you can actually just work with one.
A full ASO agency can do a lot for you. This means that they can handle a wide range of needs that may include creating screenshots, translating your app listing, preparing videos, improving app description, and a lot more.
Another thing you should take note of when choosing an ASO agency is their ability to provide valuable recommendations. It is not enough to simply talk to your ASO agency representative about what you already know, but they should also be able to tell you what you need to know.
Since ASO agencies are the experts in their field, they can tell you ASO solutions that you might not be aware of before. That's why, knowing that your chosen ASO agency can provide important recommendations can give you the peace of mind knowing that you are not missing any possible solutions that can further improve your app.
Aside from recommendations, ASO agencies must know how to identify the weakness of your app and provide possible solutions. In short, your chosen ASO agency must actively work with you and they are genuinely concerned about your app and not just for the money they are getting from you.
4. Who are their customers?
There's no denying that the customers of an ASO company could be a good indicator of how trusted and reputable they are. For most ASO companies, they would gladly mention on their website who they have worked with and served.
What you can do is go to their website and check. Who are their customers? Does it include big names and popular ones? Do they include testimonials and reviews?
Think about it: if an ASO agency tells you that Norton, AnchorFree, AllTrails, Evernote, VSCO, Square, Caviar, and other well-known brands have already worked with them, wouldn't it be easier to trust them? Well, obviously, the answer is yes.
When you know that successful companies have trusted their ASO needs to this agency, then you are more confident that you're in good hands.
Aside from checking who their customers are, read about what their customers say about them. Testimonials are an important indicator of how satisfied customers are and whether they endorse the ASO agency or not.
Of course, sometimes, ASO agencies would overly promote their services or products on their website. So, don't be surprised if you only read positive reviews. If possible, read reviews on external websites where testimonials and ratings are more likely unbiased.
5. What are the results they have produced?
When choosing an ASO agency, it's worth checking their past projects and see what results they have accomplished.
Don't simply accept claims like, "We have helped companies improve their app ranking." That's vague. Instead, look for claims like, "We have helped companies increase their download and conversion rate by X%!"
Statements like these are clearer and it gives you a better idea of what the ASO agency is capable of doing. Not only that, but they are able to back up their claim with hard facts and statistics. This is exactly what Metrikal can do for you with its perfect dashboard, which shows you all your ASO KPIs in one glance.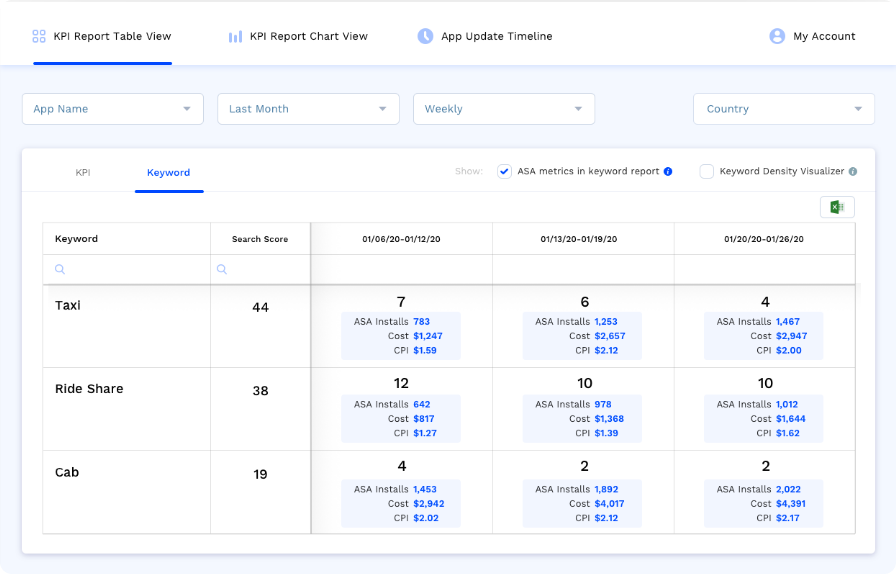 Now, again, look for pieces of evidence. Anyone can make a claim, but can they back it up with specific results?
So, check out their portfolio. See what they have already done for their customers. Identify their past and current clients. Are you seeing the results you would also like to have in your own app?
If you answer yes, then that's probably a good candidate for your needs.
6. How is their website?
Remember that you are looking for an ASO agency. This means that their website plays a major role in showing who they are in the World Wide Web. Therefore, what you see on their website speaks volume about them.
So, in this case, when you choose an ASO agency, check out their website. Is it professionally crafted and designed? Does it contain any grammatical or typographical errors? Is it easy to navigate? Does it crash or load too long?
The answers to these questions should give you an indication of how serious these ASO agencies are in providing great services to their clients. If they can't have a decent website, how would you expect them to provide you a decent service?
Another thing you should seriously take note of is their blog section. If a blog section is missing, the ASO agency might be new and doesn't have enough experience.
Now, if there's a blog section, check them out. The blog section gives you an idea of their expertise. Through their blog, you will see whether this particular ASO agency is a thought leader or not. You can also check whether they have blogs featured on other websites. Read through them and you should sense an in-depth understanding of the services they offer.
7. Do they have their own ASO technology?
When doing ASO, you don't want to aimlessly hit the air. You need to make sure you know the target and you know how to hit it.
That's why you would need solid, accurate, and reliable information to make data-driven decisions. That's where ASO tools come in.
ASO agencies should have their own ASO technology to ensure they give you the right service. When an ASO agency doesn't have the right ASO tool, you can easily find yourself groping in the dark, not knowing exactly whether you are hitting your goals or not.
To illustrate this point, let us give you ShyftUp as an example. ShyftUp is a mobile UA agency focused on ASO and ASA services. As a company committed to providing top notch services, it didn't stopped in simply giving ASO solutions, but rather they actually created their own tool called Metrikal. 
Metrikal is a powerful tool that efficiently gives you a way to accurately measure your app's performance. Metrikal gives you a complete picture of your ASO-related KPIs through their data-driven dashboard. Now, Metrikal does not only show you results, but it can also be used to tell you whether you have chosen the right ASO agency or not.
Furthermore, a good ASO agency is able to formulate objectives and have the necessary tools to achieve them. Ask the ASO company and see if they can show you the tools they are using. From there, you can see whether they have the right technology to deliver great results.
8. How long have they been in business?
In general, an ASO company with years of experience is already an established and reputable company. Now, we are not saying that it is absolutely always the case. It is just that wisdom tells us that the more experienced an ASO agency is, the better results they can give.
Companies that have just started still have a lot of fine-tuning to do. Of course, there's an exception to this, but relatively new companies still have a lot of things to prove. If ever you find a young company, you can overlook their years of experience if they can show you their expertise in the field.
9. What are their special offers?
Like what was mentioned before, there are a lot of ASO agencies to choose from. As a result, the competition among ASO agencies has become fiercer. This is an advantage for you as a customer.
In the aim to gain your business, most ASO agencies would provide special offers and deals. Some even offer a free demo or trial. This gives you the chance to take their service to the test and see if they are the right one for you.
Don't be afraid to negotiate pricing as well. You might be surprised to see some ASO agencies who are willing to meet you half-way.
Choosing the best ASO agency
You just read the questions you need to ask when choosing an ASO agency. We highly recommend you take the time in selecting the right ASO agency for you. Think of it like choosing a doctor or school for your kids. You certainly don't want to entrust your future to the wrong ASO agency.
If you find the best ASO agency that perfectly fits your needs, budget, and preference, the reward can be twice as great. You will not only see your app succeeding, but you'll also see how your precious resources are not going to waste.
So, create a list of possible ASO agencies. Do your research. Compare them. Narrow down your options. Get in touch with the ASO agencies you are interested in. Weigh the pros and cons for each choice. Finally, make your decision.
Remember, it is best to take some time and energy now rather than regret your choice in the future. Thus, don't rush things. Just do your best and you should find the right ASO agency for you.