Alright, your app ranking dropped. You might wonder what could be the reason. After all, all things were going well just a few days ago.
You uploaded your awesome app to the App Store. You followed important suggested app search optimization (ASO) strategies. You make sure everything is set the right way — from your app name to your app metadata.
So, it's puzzling why your app ranking decreased off all of sudden. This is a huge concern for all app developers especially when you consider that more than 60 percent of apps are discovered through the app store search.
Thankfully, you don't have to panic. Keyword rankings do increase, but they also decrease. It's a normal part of your app's life. However, it doesn't mean that you can't investigate what might have gone wrong.
Once you know what has caused the drop in your keyword ranking, then you will have a better chance of getting it back to the top.
Thus, in this post, let us take a look at the 14 reasons your app store keyword ranking suddenly dropped.
No 1. App metadata
Thankfully, the first place you need to look into is a place where you have full control of — that's your app's metadata.
In your metadata, begin to check the recent keyword changes you have made. It could be updates, changes in keyword density and usage, deletion or addition of keywords, and others.
Now, we know you probably have just discovered how to optimize App Store keywords and you want to implement what you learned. In this case, be careful as you might inadvertently make negative instead of positive changes.
Be sure to check every place where your keywords appear. That includes your app title, subtitle, and keyword field. In general, keyword changes made within the last four weeks should be investigated because these are the updates that have most likely affected your ranking.
You need to closely monitor your keyword performance. If you have recently made changes, check how it affects your ranking.
Moreover, if you haven't made any changes yet, be sure to have a record of how your keywords performed so far. This way, you have baseline data, which you can use to determine whether you have improved your keyword performance with the recent changes you have made.
No 2. Your app stopped working effectively
You need to know that designing and publishing your app is just half of the work. You need to maintain your app's health and ensure it is always up to date. If your app contains even just one or two bugs, it can easily turn off users.
To make things worse, app crashes send a signal to the App Store that it is just wasting time featuring you in their search result.
App crashes and bugs can definitely affect your customers' satisfaction level. When people start to uninstall your app, your app keyword ranking gets a hit as well.
No 3.Competitor updates
Yes, that's right. The activities of your competitors affect your keyword ranking as well.
Think about this for a second: there's only one app that can occupy the number 1 spot. This means, if your competitor moves up, someone else needs to go down and hopefully, it's not you.
But, you may ask, "How am I going to track the updates of my competitors?"
That's a fair question. After all, you don't have access to their metadata.
This is where you can use third-party tools that allow you to track the keywords your competitors use and see how they have been making updates in their selection of keywords. Be sure to check our list of best free and paid ASO tools you should never ignore.
Of course, it is impossible to see "under the hood" of your competitor's app. However, with sophisticated tools, you can gather enough information to give you some ideas and clues about your competitor's activities.
The data you get isn't just there to help you determine which keywords your competitors are using, but it can also be used to copy their best practices and apply them in your app search optimization process, too.
So, it's like hitting two birds with one stone.
No 4. You stopped paid campaign
It is no secret that Apple's main goal is to earn money. Thus, if you pay them to promote your app through the Apple Search Ads, then it is more likely that it will give you a little bit of boost to your keyword ranking. It will not only promote you in searches, but it can also help improve your overall ASO campaign.
So, what happens when you stop your paid campaign? Obviously, it can affect your download rate. You will suddenly find a steep drop in your traffic and thus, it affects your keyword ranking as well.
No 5. Algorithm updates
Now, the App Store is known to update their algorithm once in a while. Sometimes, these updates are unexpected and unannounced. That's why you need to keep your eyes peeled for any algorithm updates made or updates that are about to happen or that has happened.
In some cases, algorithm updates may favor your keyword ranking. However, this is not always the case. The opposite can happen if the algorithm change favors aspects that you had not optimized your keyword for before.
Again, a third-party tool can be useful because it can show you which of your keywords are affected by the algorithm update.
It's important to conclude and identify that an algorithm change has happened. A little research on the internet whether there was a change in Apple's keyword ranking algo would be also very helpful.
You can then quickly update your keyword setting to mitigate the damage and put your app back on track again.
No 6. Your retention rate decreased
Retention rate measures how long your users keep and use your app. When people download your app and uninstall it within the next hours or days, then your retention rate will decrease. If people download your app and use it for a longer period of time, then your retention rate increases.
Obviously, when your retention rate increases, your keyword ranking goes up with it. This means that Apple and Google reward your app and improve your organic visibility by improving your keyword rankings.
The problem is when the retention rate decreases, your keyword ranking also goes down. This means that Apple and Google penalize your app because of your low retention rate.
This is the main reason that you need to investigate what might have decreased your retention rate as soon as possible to prevent further damage.
No 7. New apps released
We know that the competition is already fierce in the App Store. However, it becomes fiercer with the introduction of new apps especially if that app falls into the same category as your app.
Here's something you need to take note of: Apple has this tendency to help new apps gain traction. Apple may tweak a little of the algorithm to help increase new apps' visibility. Not only that, but new apps tend to have better visibility on keywords like "best games," "new games," or "trending games."
With this in mind, it is no wonder that some new apps can outrank even more established apps. So, if these new apps compete with the keywords you target, there's a good chance that you find a new competitor you need to deal with.
No 8. Poor quality app
As mentioned above, when you publish a new app, the App Store gives you a short boost to help you build an audience. This may last for a few days to weeks.
Now, here's where the problem happens. If you published a low-quality app, your initial momentum won't last that long and this may lead to app ranking dropped. Those apps that do not have what it takes to stay on top of the ranking will eventually go down, along with their keyword ranking.
No 9. Change in category
Have you changed your app's category lately? If yes, that can be a cause of the drop in your app ranking. If you have already established your app in a certain category, you may have difficulty to recover your ranking if you changed it.
Moreover, the App Store's algorithm is designed to use categories to associate and group apps together. So, if you have chosen an irrelevant category, then your app may not easily be discovered anymore.
No 10. Black hat practices
No, it's not something from RPG games. Black hat is actually a way to cheat the system. It's doing something dodgy and fishy just to improve your keyword ranking.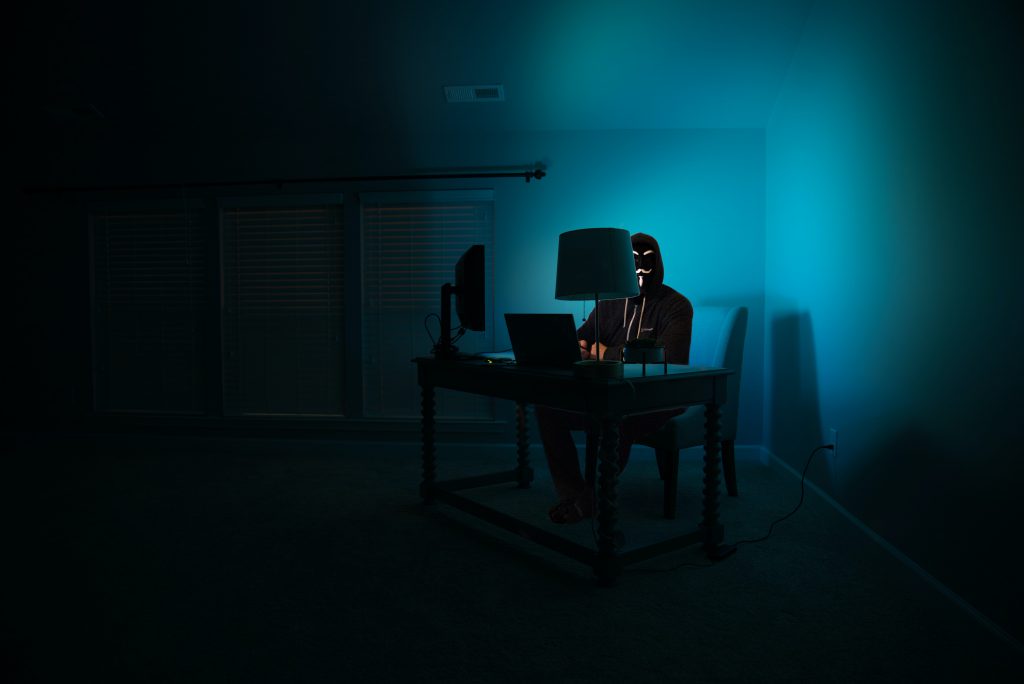 In the App Store, there are different black hat practices that have already been discovered. App developers who have been caught doing black hat techniques have been seriously penalized.
For example, some app developers try to buy thousands of downloads and good reviews so they have a strong launch week. While others try to pay people to give their competitors negative reviews and ratings, thereby sabotaging their app ranking.
Such practices should never be done. Even if you think you will never get caught, the App Store is an intelligent platform that will eventually find out what you're doing.
So, don't risk it. If ever you're caught, you will surely get reduced keyword ranking, decreased downloads, and minimized visibility. Worst of all, you or your app may be banned forever in the App Store.
No 11. Reviews and ratings
If your app ranking dropped for no apparent reason, you may want to check your reviews and ratings. As you may already know, reviews and ratings play a huge factor in your app ranking. It affects not just how people view your app, but also your keywords.
For apps with better reviews and ratings, they tend to rank higher with their targeted keywords. Unfortunately, if you have a lot of bad reviews, the app store would also drag down your keyword ranking.
So, be sure to take some time in checking and improving your reviews and ratings. Respond not just to positive reviews, but also the negative ones. This gives you a chance to solve possible problems and further improve your app.
No 12. Too many ads
Whether your app is simply a hobby or it is a primary part of your business, we all want to earn something from it, right? So, it is totally understandable if you sell something on your app or you place ads for monetization.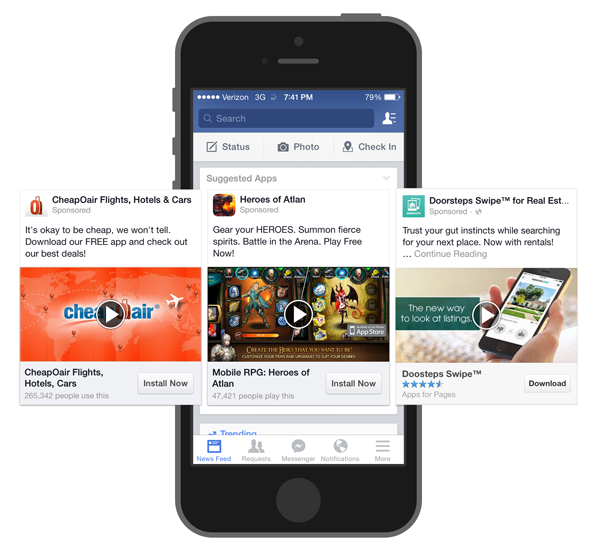 The problem is that when you add too much promotional content and ads, it can easily turn off users. What happens next is that your users will start uninstalling your app, hurting your retention rate, and eventually your app ranking.
Now, don't get me wrong, it is okay to add ads or sell something through your app. After all, we have bills to pay. Thankfully, most people don't mind a few ads. Some would even be glad to pay for your app if you are selling premium features.
Just don't overdo it. Put yourself in the shoes of your users and you should get a general feeling of how much ads are enough.
No 13. Your app isn't featured anymore
The App Store loves to feature great games or apps. If your app was chosen to be featured for the past few weeks or months, then you should get a sudden influx of downloads. This leads to better app impressions and rankings.
While getting featured means your visibility may increase, it also has a positive effect on your keywords.
The problem is when the App Store stopped featuring your app. Obviously, when this happens, you won't get as many downloads anymore which can lead to app ranking dropped.
No 14. Using the wrong ASO service provider
ASO can be difficult to perform and complicated at times. If you are not too familiar with ASO and you try doing it yourself, you may end up hurting your keyword ranking instead.
So, in this case, consider hiring an ASO service provider. Nevertheless, be extra careful in choosing the company you work with.
When choosing an ASO service provider, don't simply rely on their claims. What you need to do instead is look for a provider that has a proven ASO track record.
Before you hire them, ask what they are going to do, how they are going to do it, and why they are doing it. When you ask questions, you should get a general feeling whether that provider is the right one for you or not.
Don't let your app ranking dropped
You just read the 14 reasons your keyword ranking might have dropped. Thankfully, all of these reasons can be addressed and solved. The first step is to simply identify them.
Once you know the reason your app ranking dropped in the App Store, you should then have a better idea of how you can regain the top spot and continue getting more users and downloads.