Consider these statistics:
There are about 2.6 million apps in the Google Play store.
There are more than 2 million apps in Apple's App Store.
There are about 3 billion people in the world who use smartphones and tablets.
Those are staggering numbers that present amazing but challenging opportunities for app developers, marketers, and owners.
There's no doubt: getting your app noticed is tough especially when you consider that there are millions of apps that are competing for people's attention.
So, here are the million-dollar questions for app developers:
How do you stand out from the competition? How can you grab people's attention? Most importantly, how can you improve your app's popularity and conversion rate?
The answer is App Store Optimization or in short, ASO.
But what is App Store Optimization and how does it work?
Thankfully, that's exactly what we are going to discuss today.
What is App Store Optimization (ASO)?
If App Store Optimization reminds you of Search Engine Optimization (SEO), then you already have a little idea of what ASO is.
You see, SEO is the technique Internet marketers use to increase the visibility of their website in search engines. But in this case, ASO is the technique app marketers use to increase the visibility of their app in the app store.
Put simply, App Store Optimization or ASO is the process of improving the discoverability and searchability of your app in order to increase the number of your app users and thereby, improving your revenue.
Why you should use App Store Optimization
Here are five basic reasons you should use App Store Optimization (ASO):
Search is the primary method of how users find apps. Over 60% of apps are discovered through the app store search engine according to Forrester.
ASO provides a constant stream of new users.
Organic searches are free. Those who found your app through organic searches are generally more engaged and loyal compared to those who discovered your app through a paid campaign.
The more people discover your app, the more downloads you get. The more people download your app, the more opportunity for you to earn.
ASO makes your app more popular, which benefits not just your wallet, but also your social marketing efforts, paid campaigns, company reputation, and future products or services.
As you can see, ASO has a positive compound effect on the overall operation of your app and business. Now, here's what you need to know: a lot of app developers don't even know about ASO, and some of those who know ASO don't even use it!
So, if you take advantage of ASO techniques, you instantly give your app an edge over other apps. ASO might be the secret weapon you have been waiting for!
How does ASO work?
To understand how App Search Optimization (ASO) work, you need to know the following:
Goals of ASO
Components of ASO
Strategies of ASO
Once you read more about these aspects of ASO, you're on your way to improving your app's visibility. So, let's dig deeper.
Goals of ASO
There are two ultimate goals of ASO; improving app visibility and maximizing conversion rates.
Improving app rankings and visibility
No matter how good and impressive your app is, if no one knows that it exists, no one's going to use it. Sad, but true. That's just how things work in the world of app stores.
There are three basic ways for people to find your app.
First is by getting your app featured on the app stores' home pages. Being featured leads to a huge amount of traffic. The problem is that getting featured is difficult. Not just because the home page has limited space, but also it is the editorial team who gets to pick the apps.
The second method is by getting your app to the top charts of the most popular apps. Like getting featured on the home page, getting featured on the top charts would also lead to an immense amount of traffic. Problem is that you need a lot of revenues, downloads, and positive ratings to make it to the top charts.
Now, here's where ASO comes in. In the third method, you can increase your app's visibility through the use of search results. Among the three methods, it is the search result that you have the greatest control of.
With search results, you don't need the help of the editorial team nor the popularity given to you by users. What you need is just a basic knowledge of the app store algorithms.
Maximizing conversion rates
Getting traffic is not enough. No matter how many people visit your app page, if they don't download your app, it would be useless. Thankfully, ASO can also help you in this aspect of your app success.
Part of ASO is the optimization of the details and information you have on your app page. Through ASO, you'll find the different techniques on how to write convincing app descriptions, composing impressive app preview videos, designing beautiful screenshots and icons.
With ASO, the components of your app page would not only look impressive but also convincing. Your app page would look so impressive, that they will download and use your app.
Components of ASO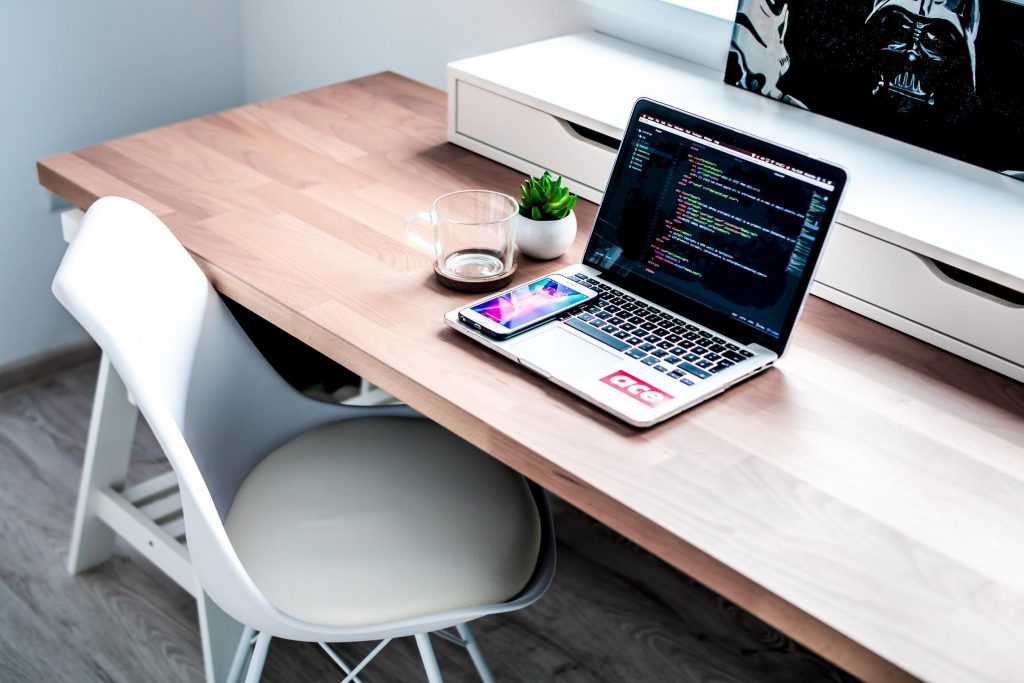 To successfully perform ASO, you need to know its components which include:
On-metadata factors
Off-metadata factors
On-metadata factors
On-metadata factors are the elements in your app page that you can modify — those things that are within your control. These include:
URL
Developer name
Short description
Long description
App name
App title
Category
Promo text
Keywords field (Only for Apple users)
Screenshots
Videos
Icons
By modifying and improving these on-metadata factors, you can improve your searchability.
Off-metadata factors
Basically, off-metadata factors are the elements that you can't control. In the App Store, you can't control the number of downloads, ratings, reviews, and to some extent, user engagement.
Understanding both on-metadata factors and off-metadata factors would help you identify what you can and can't control to effectively improve your ASO strategies.
Strategies of ASO
It's not enough to know about ASO, but you must also know how to do ASO. Here are the best strategies of ASO you should know.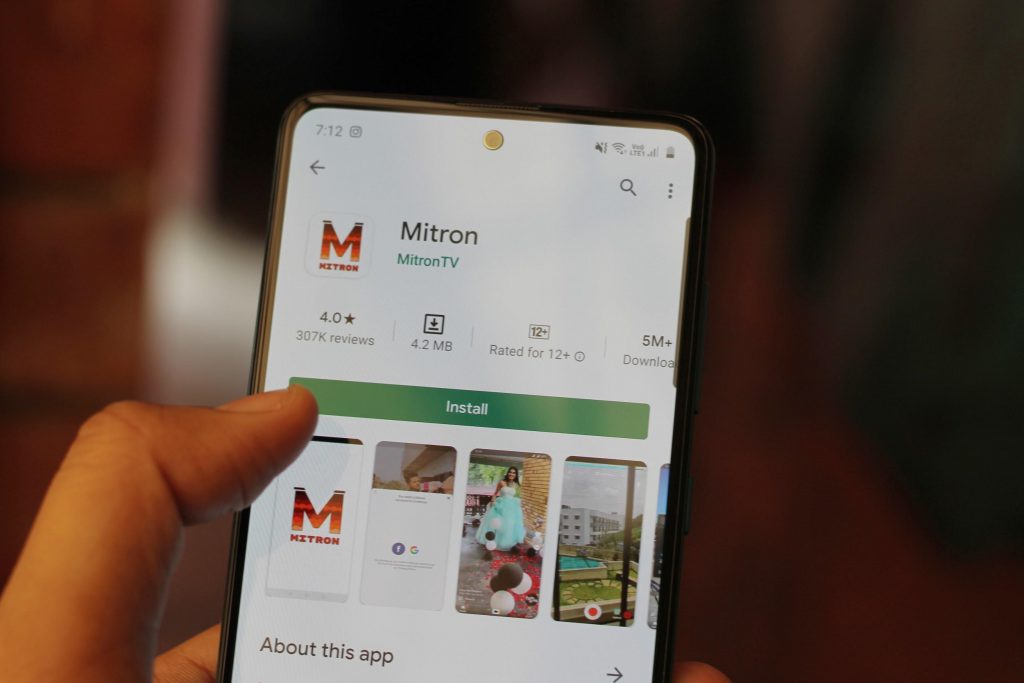 Use the right title
While it is nice to be creative and fancy with your titles, most often than not, it will only hurt your app's discoverability. Your title should be descriptive, short, relevant, and memorable at the same time.
Coming up with the right title can be tricky, but if done right, it gives you tremendous results.
Use keywords
Keywords play a vital role in ASO. Keywords are the words used by people when searching for something in the app store. So, if people are looking for calendars, they may use keywords such as "calendars," "best calendars," "calendar planner," "calendar with a reminder," and so on.
At this point, you need to know the right keywords and you can know them best by doing keyword research. There is no shortage of app keyword research tools on the web now. So, be sure to explore what tools best fit your needs, preference, and budget. By using the right keyword tools, you will acquire the right keywords for your app.
Keywords should be included in your app title. They should also be included in your description for about five times.
Use keywords that are high traffic but with low competition. That way, you can best improve your ASO strategies.
Be specific and easy to understand in your description
Your app description should be written well. It should explain what your app does, what problem it solves, how it will make your user's life easier, and why your users should use your app.
The key here is to be persuasive but not scammy or spammy.
Use beautiful screenshots
You need to realize that people will decide to use your app within just about seven seconds! Yes, it's really short and that's why first impressions last. You can create impressive impressions by using images.
Remember, people are visual creatures and what they initially see on your app page will help them decide whether to continue checking your app or not. Thus, it is important that you use descriptive and high-quality screenshots.
Use the power of app preview video
If you have the budget and time, be sure to add a video about your app. Apps with videos work better than apps that don't. According to one estimate, 85% of internet users in the US watch videos online! So, videos are really powerful.
Be sure to use a high-quality app preview video. This way, you will surely improve your app's appeal and convince more people to download and use your app.
Remember your icon design
Your app icon is the best representation of your app and even your business. Your app icon should be easy to remember, eye-catching, and recognize. People should be able to understand what your app is all about by just looking at your icon.
Use App Store Optimization effectively
You just read a quick and comprehensive overview of what App Store Optimization (ASO) is and how it works. This is just a walk through and there are more to learn. Be sure to read as much as possible about ASO so you can be successful in improving your app's visibility, conversion rate, and profitability.
You can check our The Definitive Guide to App Store Optimization.